Airstream Basecamp: Behind the Design
What inspired the Basecamp's shape and style? How has Basecamp evolved since its first iteration? How does the small space deliver on the essentials and more? Airstream CEO Bob Wheeler walks you through the thought behind the design decisions that went into the new Basecamp.
Built for Adventure
All of Airstream's travel trailers are designed to give people a great way to see the world. But the Basecamp is built especially for the adventurer who wants to get a little more rugged and off the beaten path.
Lightweight Towing
The Airstream Basecamp travel trailer is built to go anywhere your wanderlust takes you. And at just over 16 feet, Basecamp's size makes it one of the most lightweight and easy-to-tow Airstream travel trailers ever.
Easy Access
The Airstream Basecamp is perfect for those who love to get out there and be active. And it makes it easy to take all your gear along with you. The show-stealer is the rear hatch, which lets you load your bike, kayak, paddleboard, and other large gear. You may be surprised at just how much you can fit in this little trailer.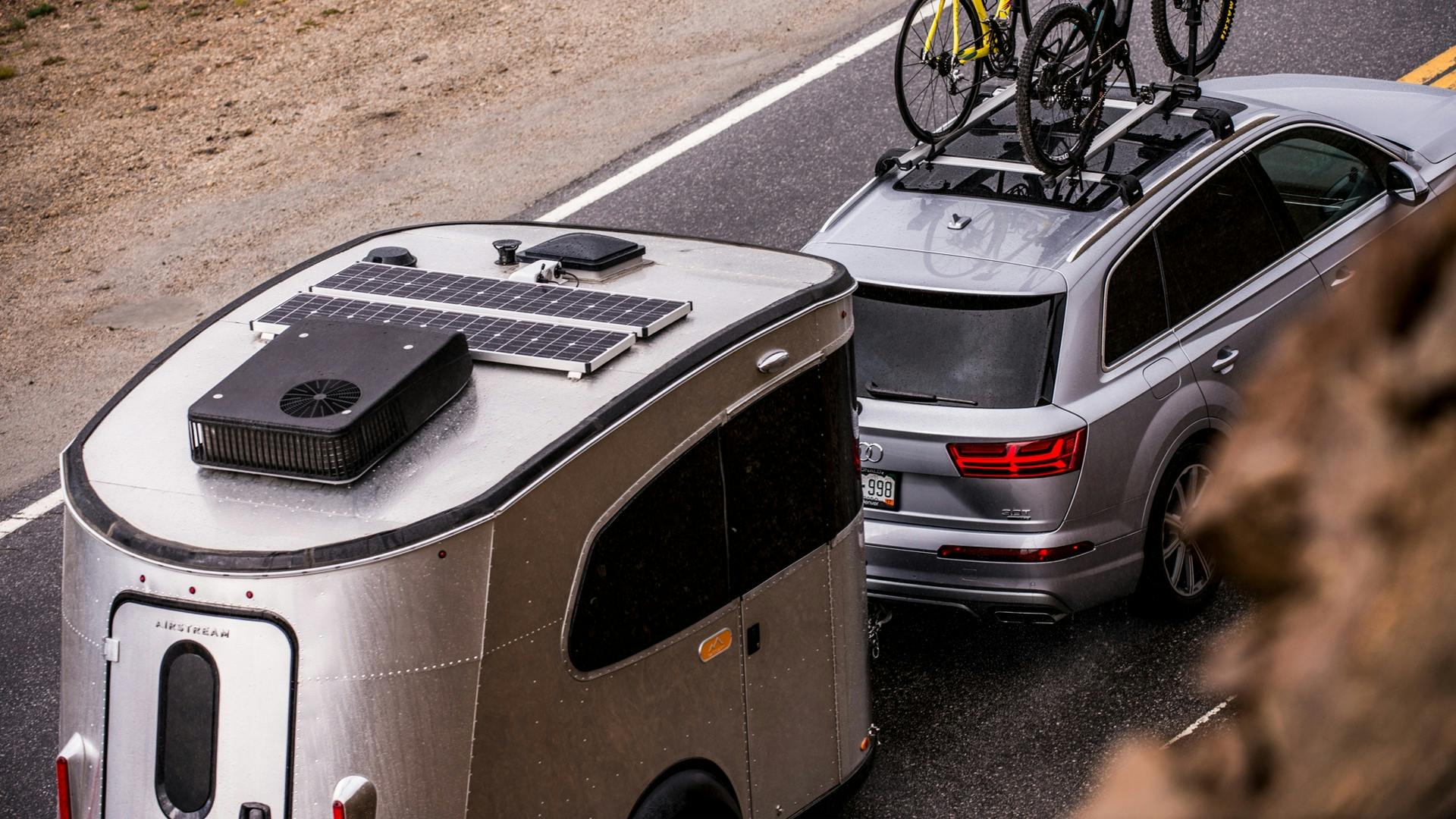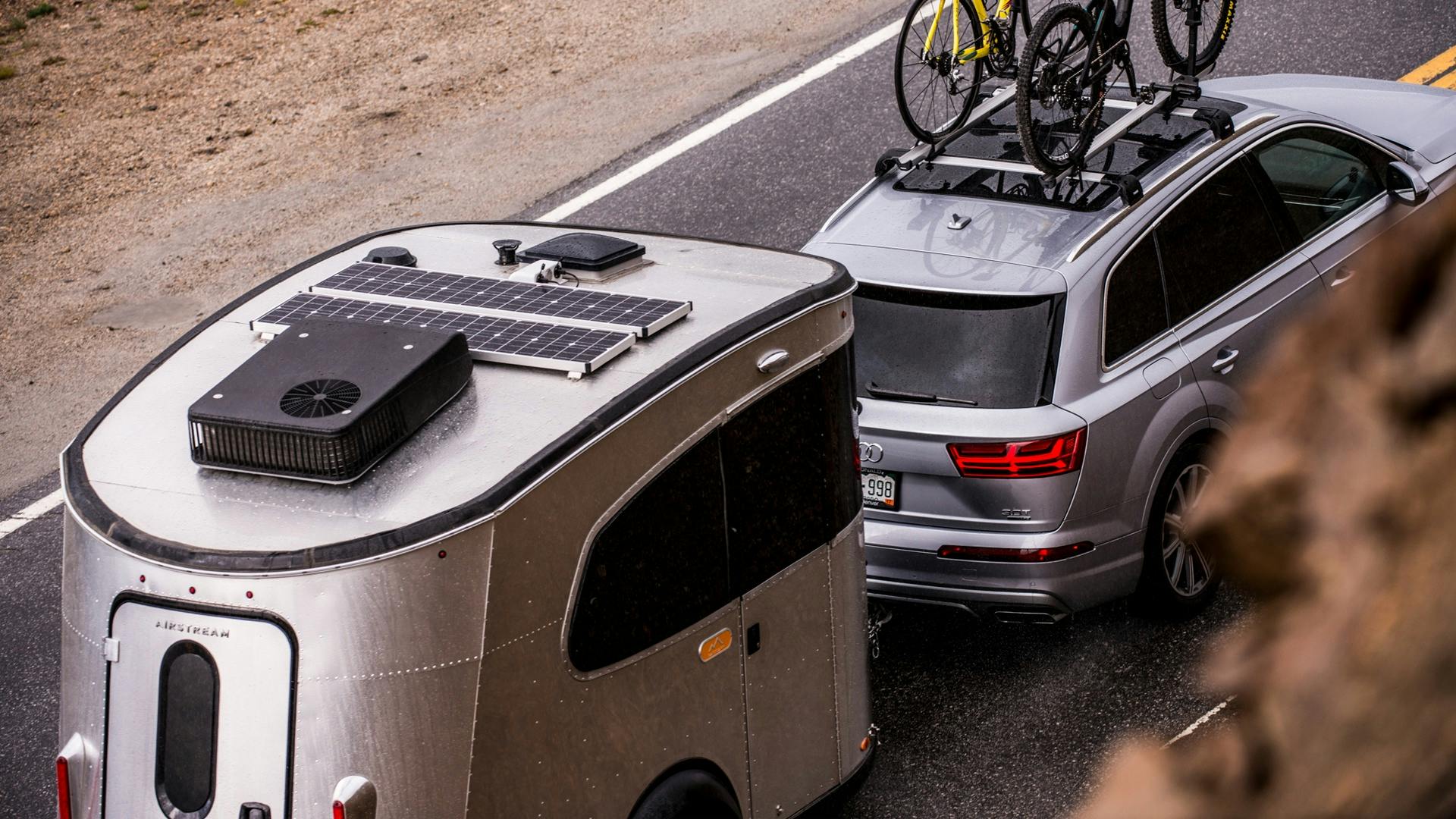 Download Basecamp Walkthrough Guide
5 Basecamp Features to See
Watch Basecamp? Spotlight Video
Take a full, detailed Basecamp tour.
Always Adaptable
When Airstream created the Basecamp, our designers and engineers didn't just think about what travelers would need when starting a trip, but also how needs can – and usually will – change along the way.
Adventure Ready Interiors
If you're not afraid to get out there and get a little dirty, the Airstream Basecamp is your perfect match. Everything inside is designed to be easy to clean and keep clean.
A Whole New Shape
The Airstream Basecamp looks a little different from other travel trailers, but it still has the same commitment to quality built in. Every inch, every curve, and every material is considered and planned out for the best travel experience possible. You'll notice the difference.